Early on after my education, I discovered my own studio. There I could retreat, explore, experiment,
try out and dance as much as I wanted.
This led me to my own dance – as I originally came from classical ballet. Through my school director
(a student of Mary Wigmann), I already came into contact with expressive dance during my pedagogical training as a gymnastics teacher (Kleine-Nestler-Schule).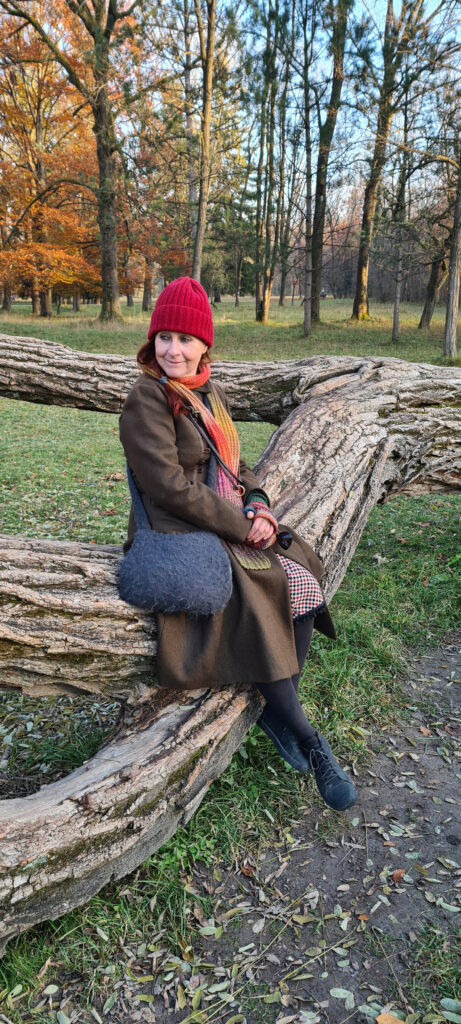 Inspired by modern, graham, flamenco, the French mime corporel dramatique and butho, the Japanese expressive dance that deals with death and rebirth, I developed my own dance language and found my form of contemporary expressive dance.
For me, the costume is an important part of my dance: it changes me and my movements and leaves my private body out of it. Often it is expansive, almost sculptural.
Over the years I have been able to develop myself pedagogically. I was able to find the approach and working method and in which areas I wanted to teach. In the process, I also developed a flowing variable movement ritual – my quiet bodywork.
Apart from my studio, there were other places that influenced my perspective and style of work: the drama school (body training for actors) and Southern Italy (movement research).