Hand und Hände
The art series LABORARIUM invited five artists from different fields to create an evening in the church of St. Rupert.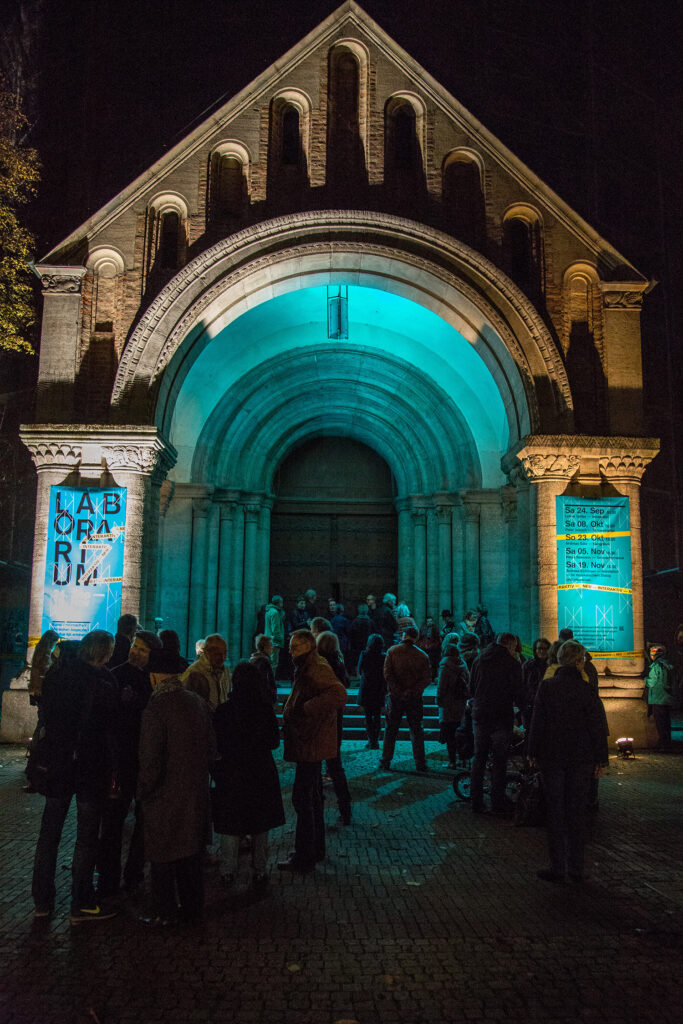 Concept and execution
Helga Seewann
St. Rupert, Munich,
LABORARIUM
Dr Ulrich Schäfert M.A.,
Department of Arts Pastoral Care,
St. Paul
In all religions, arm and hand postures have an important function in order to enter into contact with God.
 Helga Seewann invited the participants to experience the spiritual space of the church through arm and hand postures. She incorporated the gestural vocabulary she had developed into a performative sequence of movements. The visitors became part of a spatial choreography and illuminated the church space in gestural interaction. The evening was accompanied live by "Ascending Voices".